Neither by chance nor by whim.
The coach that I have become (since 2008 and certified in 2014) is the culmination of a career path.
The result of numerous experiences and training courses.
The fruit of a desire for consistency.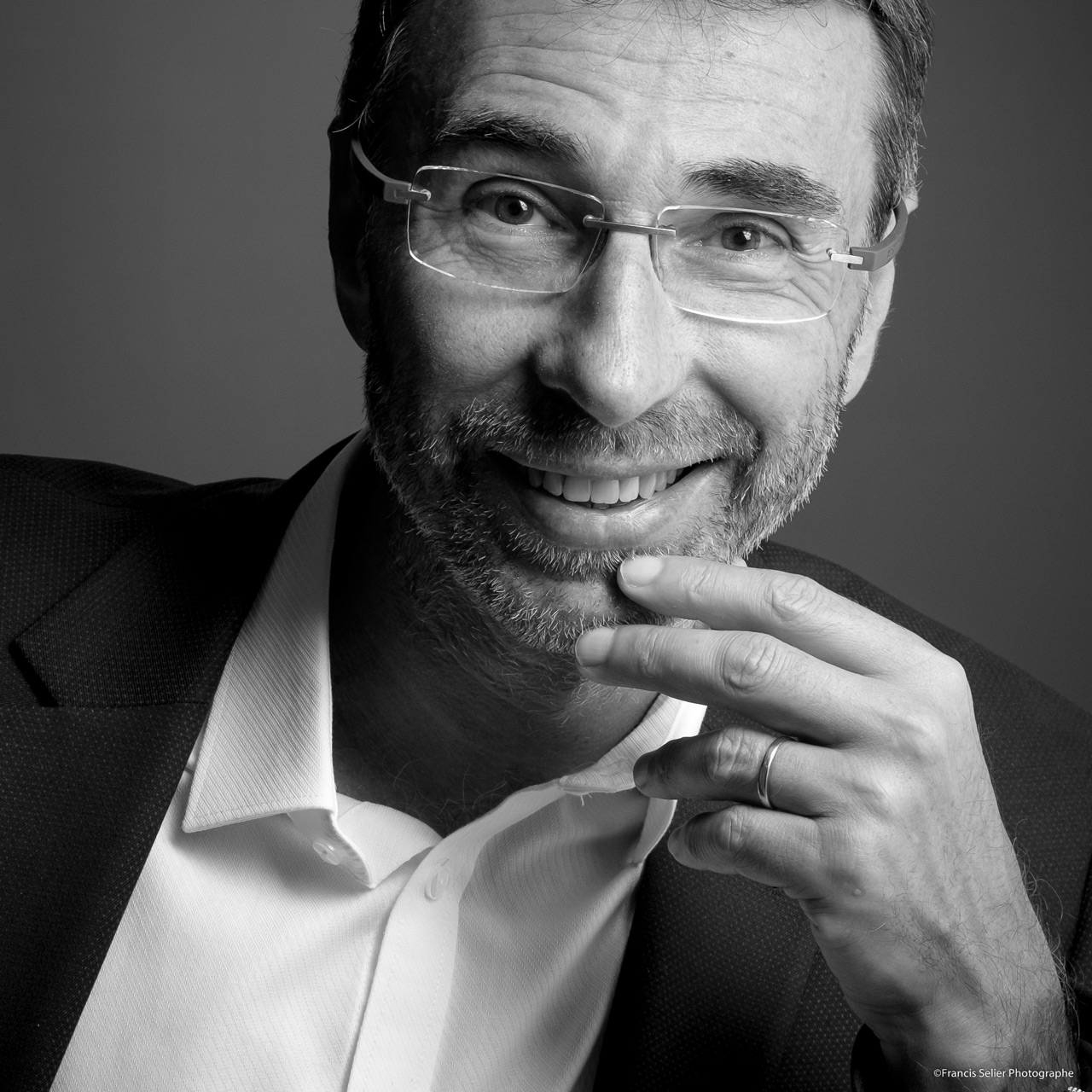 The world, major groups, start-ups…
At the origin of my vocation to become a coach, I made a decision at a very early age: To place the discovery of mankind, and more broadly that of the human adventure, at the heart of my learning and my ambitions.
This is how, after having completed management studies and an "initiatory" journey in the Amazon, I carried out almost my entire career in an international context (export management and management of subsidiaries in Brazil, Iran, the USA, China).
It is in this same vein that I experienced major groups, like Renault, and also evolved within the universe of middle-market companies and start-ups.
The great leap into entrepreneurship
From this patchwork of experiences, I structured a strong skills base and I forged a feeling of confidence which allowed me to make my debut as an entrepreneur: in 2003, I bought a nearly century-old SME specialized in fluids engineering and mechanics, Guichon Valves, a weakened old enterprise which declared bankruptcy about every eight years.
At the beginning, I started this adventure alone. The come back was slow and sometimes risky. And I remember very well how I took stock of my commitment every day,; how I learned by doing how to put my autonomy as a business leader into words: the risk of freedom and the exercise of responsibility. Subsequently, I decided to join forces with some "allies". Therefore, at the commands of the company, the spirit of audacity was strengthened by the magic of collective intelligence generated by staff members and also by team talent which also included clients, suppliers and all the partners.
Successes to be celebrated, but above all, many stories of men and women to be told…
After the first two years of loss, the company experienced steady growth both in terms of turnover as well as in terms of staff. 12 consecutive years of profit followed; once again, not due to chance, but rather a rebound effect due to a collegially-developed strategy: the executive board and myself had indeed decided to take the "old enterprise" onto regenerating managerial roads: CSR Mindfulness, Shared Governance, Gross National Happiness (GNH).
In the end, my entrepreneurial experience lasted 13 years. The overcome trials, successes stories, I feel a great sense of pride and carry with me a priceless asset: so very many stories of men and women to be told.
Making the future happen
The human adventure… Now, it is from this clay that I model my support to individuals, teams and organizations, within complex environments, and I am fully dedicated to this mission.
As a certified coach, I am also trained in transactional analysis, non-violent communication, and am currently completing the course at the Institut Aristote.
We all have something beautiful and special to offer and a future. I believe that my role as a coach is to help others to make it happen. ■
A man of conviction
I defend a positive vision of companies and organizations.
As places of individual and collective growth; 
As places for developing diversity and wealth generation; 
As powerful vectors of influence on society and all stakeholders.
Committed
All throughout my career path, and even now, I have been involved in professional associations and boards of directors.
I am a member of the Mindfulness Chair, well-being at work and economic peace, Grenoble School of Management
Advisor on French Foreign Trade;
President and Vice-President of many associations (Profluid, Critt and the Agence économique de Savoie). Administrator (Thésame, Afiap);
Elected representative at the Savoie and Rhône-Alpes Chamber of Commerce and Industry, President of the industry commission;
Aware of environmental issues, my ecological commitment is becoming increasingly stronger every day.
Nature lover
I like to relax in a natural setting by skiing, cycling or paragliding in the mountains of the Alps.
Climbing and ski mountaineering monitor in the French Alpine Club

Marathon de Paris (2003) and Transjurassienne in skating (2012)

Paragliding, Scuba Diving (Rescue diver)

Qi-Gong teacher (in training)
Teacher
During my years of employment, I taught intercultural management, international trade and B2B marketing in France and in Switzerland.
Meditator
My practice of Qi Gong and meditation is a personal aid for my demanding profession as a coach; it is also a support tool which I sometimes use to bring my clients to a better centering.
Would you like to learn more?